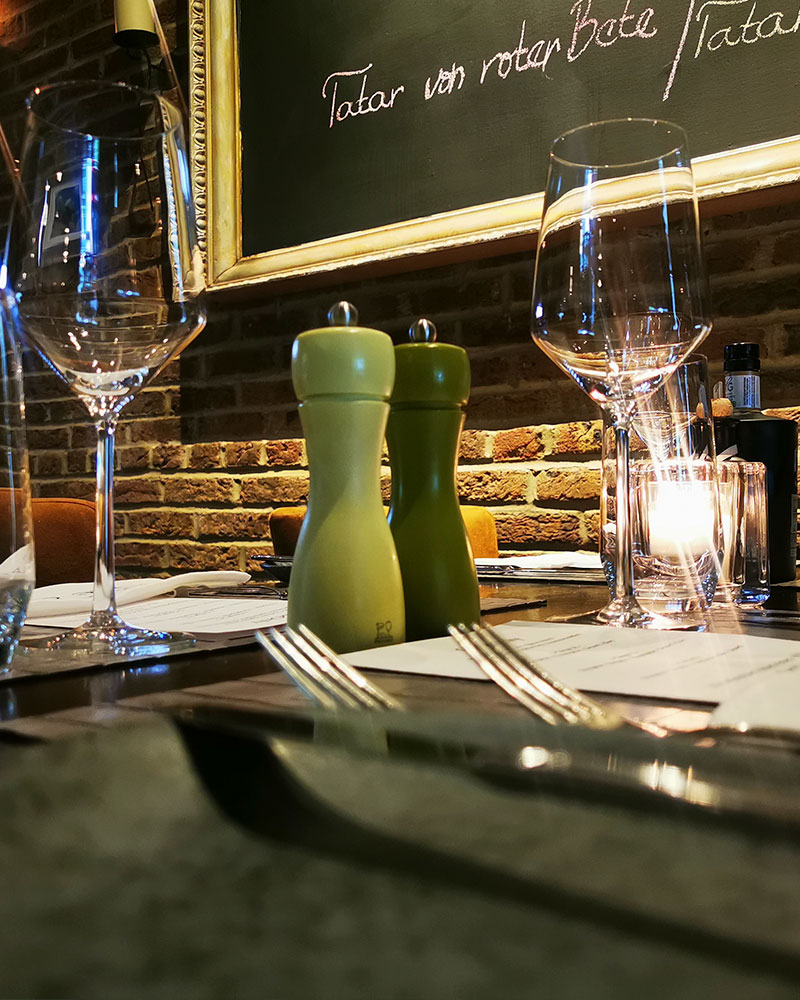 Unforgettable moments
In addition to our original and incomparable ambience, we attach great importance to the freshness and quality of our ingredients.

We offer you our dishes in many variations and combinations. Meat, fish, fruits and vegetables, exquisite ingredients, fresh herbs and everything prepared with love for you.
A a c h e n
We wish you a pleasant evening!
Our dishes
...looking for a cheerful way of life, light culinary delights and good wine?
Our wines
In wine lies not only the proverbial truth, wine is a passion, an attitude to life. A good meal is accompanied by a good wine, they say.
Vielen Dank für das tolle Menü, die freundliche Bedienung und das tolle Ambiente am 07.12. in Ihrem Restaurant. Wir kommen gerne wieder! Grüße aus Köln
Wir waren jetzt zweimal abends im Restaurant. Hat uns jeweils sehr gut gefallen: ausgezeichnetes Essen, leckere Weine, sehr guter Service und ein sehr ansprechendes, gemütliches Ambiente. Gerne wieder!
Een fantastische ervaring. Het eten was geweldig en ook de bediening was fantastisch. We hebben enorm genoten. Als we weer in Aken zijn komen we zeker terug. Bedankt.
Das fantastische Essen, der köstliche Wein und die ausgezeichnete und herzliche Bedienung: Wir kommen auf jeden Fall wieder!!!
Reserve your Table
We look forward to welcoming you to our Restaurant.
Please note our General Terms and Conditions in connection with your reservation.
*We kindly ask for your understanding that dogs are not allowed in our restaurant.